The Marvel Cinematic Universe (abbreviated as MCU) is an American media franchise, fictional shared universe, superhero film series based on Marvel Comics and developed by Marvel Studios. The franchise also includes television series, short films, web series, and book productions. Like the original Marvel Comics universe, the MCU was created by connecting several films and TV series with common actors, characters and events into a common storyline.
Twenty-nine films have been released so far. Marvel Studios groups its films into "Phases". The first three phases are known as the "Infinity Saga" and the next three phases are known as the "Multiverse Saga". The first MCU film, Iron Man (2008), began Phase One, culminating in the 2012 crossover film The Avengers. The second phase began with Iron Man 3 (2013) and ended with Ant-Man (2015). The third phase started with Captain America: Civil War (2016) and ended with Spider-Man: Far From Home (2019). The fourth phase began with Black Widow (2021) and will end with Black Panther: Wakanda Forever (2022). Ant-Man and the Wasp: Quantum Mania (2023) will start Phase Five, which will end with Blade (2024), while Phase Six will start with Deadpool 3 (2024).
Marvel Television has expanded the MCU into TV series, starting with Agents of SHIELD (2013-2020) on ABC; then television series were created for the streaming services Netflix and Hulu, as well as for the Freeform cable television channel; the web series Agents of SHIELD: Yo-Yo also expanded the MCU. As of 2018, Marvel Studios began producing its own television series for the Disney+ streaming service, separate from Marvel Television. The first such project was the WandaVision miniseries (2021), which launched the MCU Phase 4. The MCU also includes Marvel Comics mystery comics, the Marvel One-Shots short film series, and a viral marketing campaign for the films, including WHIH Newsfront and TheDailyBugle.net.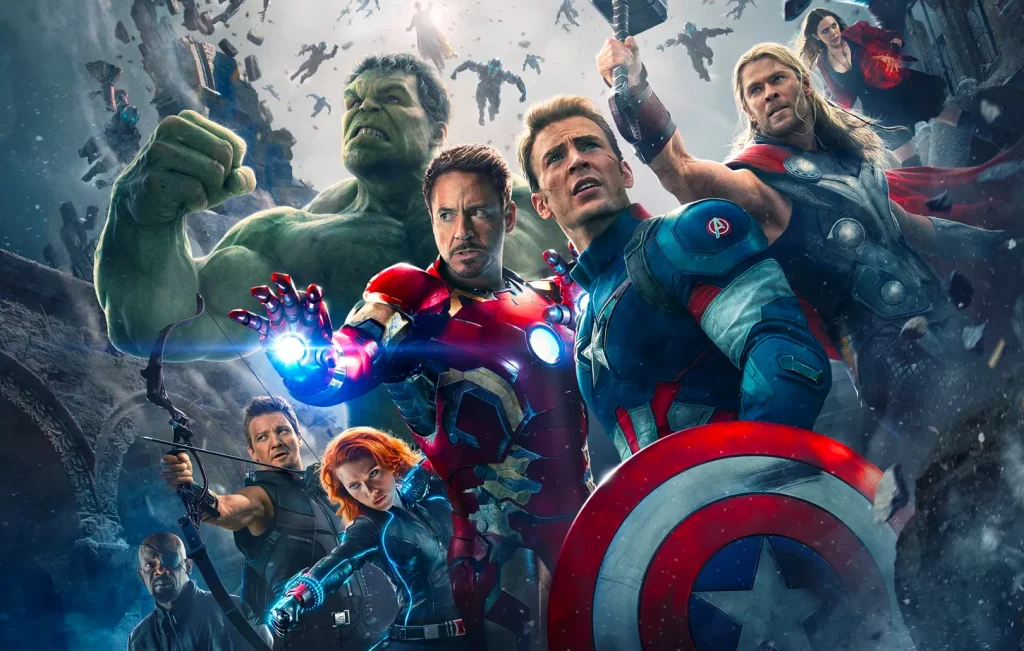 The Marvel Cinematic Universe ranks first on the list of highest-grossing film series with over $27 billion combined, with Avengers: Endgame, Avengers: Infinity War, Spider-Man: No Way Home, and The Avengers taking the top spot. respectively, the second, fifth, sixth and ninth places in the list of the highest grossing films in the history of cinema.
The MCU is commercially successful and receives generally positive reviews from critics and viewers. This inspired other film and television studios to create similar shared universes with comic book characters. Several themed rides, an art exhibition, two TV specials, guides to each movie, several video games and commercials have been created based on the MCU.
Each of the MCU films or television series has references to each other, which eventually unites them into one universe. All other films and television series based on Marvel comics are not related to this series in any way, as they are made by other companies and do not have a common storyline between them, although all these characters are from the same fictional universe in comics.
Creation
Movies
"This is something that no one has ever done before, and it is because of this spirit of novelty that everyone is enthusiastically accepting this approach. Other directors aren't used to bringing in actors from other films, tying in certain storylines and locations, but I think…everyone was up for it in the end and thought it was fun. Mainly because we consistently say that the film we are working on at the moment is above all else. All of our "bundles" are all fun and will also be very important if you want it. If fans are willing to look further and see a deeper connection, it will be there. Of course, there are more obvious and larger "bundles", which, we hope, the main audience will be able to follow. But… the reason why all the directors agreed to participate in this venture is that their films must be independent. They need to have a fresh perspective, a unique tone, and if the viewer is willing to follow those breadcrumb trails, the fact that the films can be interconnected is a bonus."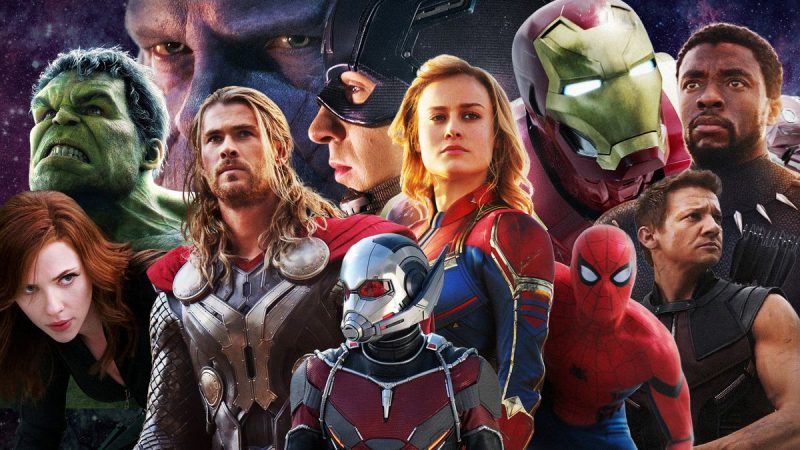 Original text (English)
— Kevin Feige, head of production at Marvel Studios, on the structure of the shared MCU
By 2005, Marvel Entertainment began planning independent production of its own films and distribution through Paramount Pictures. The studio has previously co-produced several superhero films with Columbia Pictures, New Line Cinema and others (most notably a seven-year deal with 20th Century Fox). The licensing deals brought relatively little profit to Marvel, and the studio wanted to work more efficiently and retain creative control over their projects and distribute them . Avi Arad, the head of the Marvel film division, was pleased with Sam Raimi's Spider-Man films produced by Sony Pictures, but projects from other studios brought him disappointment. As a result, Arad decided to create Marvel Studios, Hollywood's first major independent film studio since DreamWorks.
Kevin Feige, Arad's second-in-command, was aware that, unlike Spider-Man and the X-Men, whose film rights were given to Sony and Fox, respectively, Marvel Studios itself still held the film rights to the core members of the Avengers team. Feige, who called himself a "fanboy", envisioned a shared universe similar to the one that Stan Lee and Jack Kirby created in the early 1960s in comics. In 2006, to raise capital, the studio entered into a revolving loan agreement with Merrill Lynch for a period of 7 years in the amount of $525 million . Marvel's plan was to stage-by-stage release of solo films about the heroes for their subsequent combination in a crossover film . Avi Arad was initially skeptical about the chosen strategy, but later insisted that it was his reputation that helped secure the first production loan. He retired in 2007.